Vietnam Luxury Tours & Travel Packages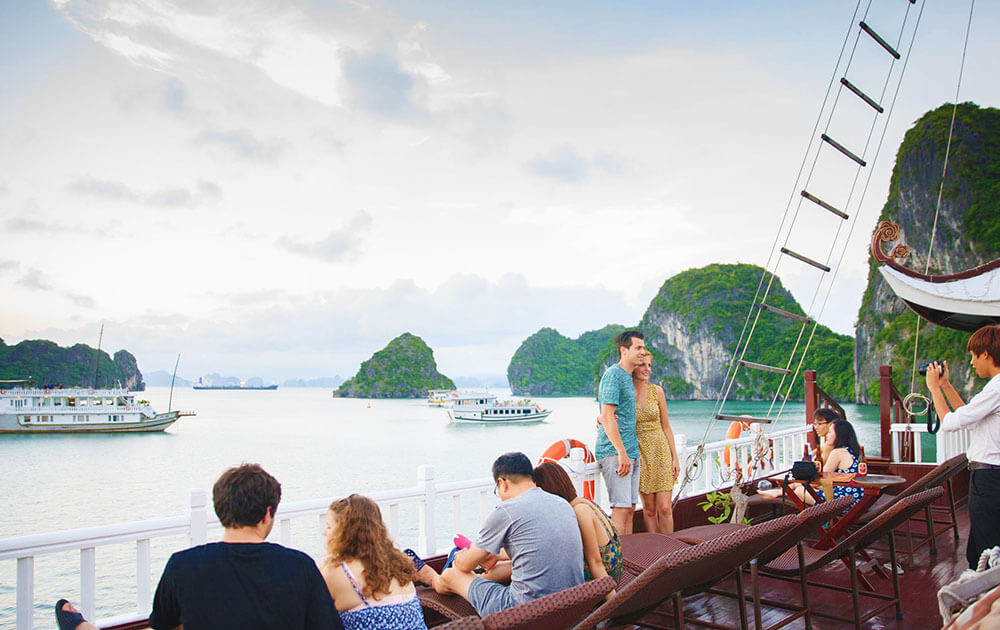 Vietnam is a gorgeous country with a perfect combination of ancient and modern aspects. The country, indeed, is truly a wonderland offering a precious opportunity to enjoy a fantastic vacation with relaxation. Besides splendid beaches and glorious mountains, the Vietnamese are generally friendly and simple. One can enjoy a trip to Vietnam just in the simplest way – backpacking. Yet, how do you think about Vietnam luxury tours? With its super spectacular natural beauty and dynamic traditional culture, Vietnam would be a place to indulge in the finer things. Whatever Vietnam luxury travel means for you – whether bespoke cruises, award-winning golf courses, or even sustainable spa villas, you will surely discover Vietnam's unique interpretation.
Looking for Asia luxury tour packages, then, how could you ignore Vietnam luxury tours? Head to the sunny coastlines of Da Nang and Nha Trang for a sampling of extraordinary resorts and top-rated golf courses. Or opt to stay in or near Vietnam's vibrant cities in a colonial-era hotel and riverside retreat. All the best things for your Vietnam luxury tours will be well-handled at Luxury Asia Trips. Below, we offer well-designed Vietnam luxury travel packages for you to choose from. Or, if you have a special idea for your lavish journeys to Vietnam, please contact us and we will help you to customize the very best vacation.