General Information
Tour Highlights
Relax on stretches of sandy beach along the Andaman Sea coastline
Get fit with seaside morning jogs, cardio sessions, and jungle treks
Taste southern Thai cuisine in Phuket, one of the most culturally diverse and vegetarian-friendly destinations in the country, and in Khao Lak at Sarojin where dining is an unforgettable experience
Tour Details
Duration: 6 days/ 5 nights
Start/ End: Phuket / Khao Lak
Tour Route: Phuket – Khao Lak
Date: No Fixed Departure – Anytime You Wish
Tour Customizable: Definitely! Tell us your interests in the inquiry form
Tour Guide: Private local guide (English speaking guide or other languages as you want)
Transportation: Private first-class air-conditioned vehicles
Brief Itinerary
Day 01: Phuket Arrival
Day 02: Phuket
Day 03: Phuket
Day 04: Khao Lak
Day 05: Khao Lak
Day 06: Departure
Full Itinerary
Day 01: Phuket Arrival
Upon arrival, you will be greeted by Luxury Asia Trips' private guide and driver. Then, head straight to your luxury wellness retreat of choices such as the Banyan Tree Spa Sanctuary Phuket or Rosewood Phuket. A Wellbeing Host will help you to create a unique program for your stay. At the adults-only Banyan Tree Spa Sanctuary Phuket, daily in-villa spa treatments and unlimited wellbeing activities are included, while the Rosewood Phuket offers wellness packages that include spa treatments, yoga, and consultation. In the afternoon, spend your time settling into your secluded retreat and begin your wellness journey, whether with a pampering massage, laps in the pool, or a cardio session. In the evening, we suggest enjoying a healthy and fresh meal at the hotel. Bed down tonight for deep restorative sleep with pillows and sheets you can select from Banyan Tree's Sanctuary Sleep Experience menu.
Accommodation: Rosewood Phuket – Banyan Tree Phuket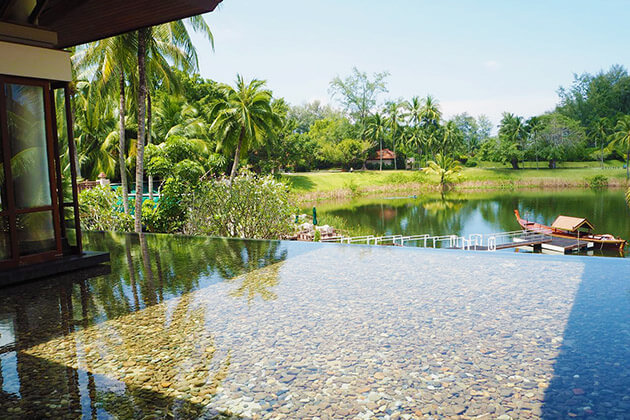 Day 02: Phuket
Your early morning starts with a guided seaside trek or meditation, taking in the refreshing ocean breeze. Enjoy a healthy breakfast before spending the rest of the morning on curated wellness experiences such as slow stretches and yoga or amp it up with power ropes and core strengthening. Then, head to town to start your foray into the local cuisine. Phuket was historically an international commercial trading port; hence, it became one of the most culturally diverse destinations in Thailand. This diversity is reflected in the cuisine featuring Malaysian, Chinese, and Indian flavors developed through generations. A blend of salty, spicy, and sweet which is well-known as Peranakan Baba, can only be tasted on the island and is worth seeking out. Alongside an abundance of tropical fruits, vegetables, and fresh seafood, this makes Phuket and southern Thailand a food destination in its own right. There are many casual eateries around Phuket Old Town to choose from. Local specialties consist of Hokkien Mee, a fusion dish with thick yellow noodles and pork; stir-fried with prawns, squid, egg; bean sprouts; moo hong, pork belly stewed with sweet soy sauce and spices. Other favorites consist of a variety of curries like gaeng gari pla (Malay-style fish curry), Massaman curry, bu pad pong karee (crab curry stir fry), tom yum goong (spicy sour prawn soup), and kanom jeen Phuket (noodle soup).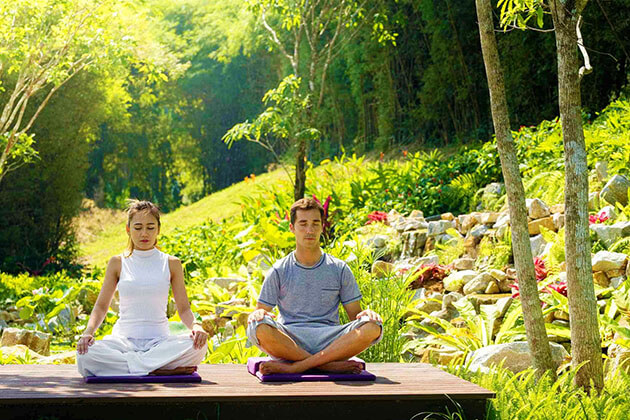 After lunch, wander around town and take in the quaint ambiance of vibrant 19th-century shophouses and Sino-Portuguese architecture, and the picture-worthy mural paintings and street art that adorn the buildings. Notable stops consist of the Chinpracha mansion that is a privately-owned museum giving travelers a glimpse into a preserved historical Sino-Portuguese home, and Thai Hua Museum which displays the history of Chinese people in Phuket housed in a British-colonial style mansion. Ornate Chinese temples, guesthouses, boutiques, bookshops, museums, and cafes dot the town. If your appetite permits, let strive for the street food favorites like satays and rotis. Don't forget to strive for a crispy rolled up crepe, the signature dessert of Phuket is Ah-pong. If you want, stick around Old Town for a delicious dinner. We would like to recommend the iconic Blue Elephant occupying a beautiful mansion with sprawling grounds that used to be the governor's residence. Known across the country, Blue Elephant specializes in Royal Thai cuisine, and the Phuket outpost offers an impressive list of Peranakan staples and lesser-known dishes like jui-ji-pao and sambal goreng.
Accommodation: Rosewood Phuket – Banyan Tree Phuket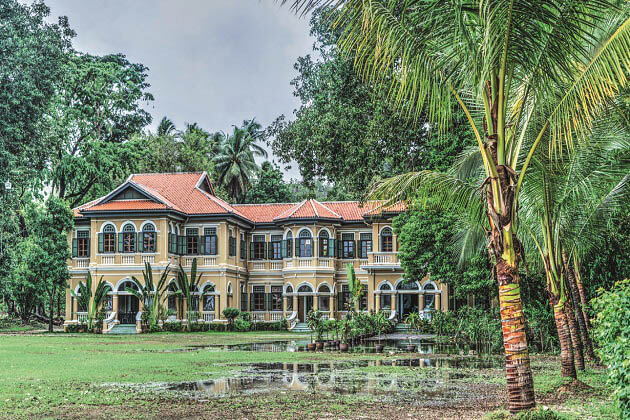 Day 03: Phuket
Pass the morning with further curated wellness experiences, whether focusing on mindfulness with breathing exercises, unwinding with a detox massage, a dynamic active session, or a blend of all. The afternoon is yours to relax at leisure. You can take a dip in the pool or go sunbathing on the white sandy beach, accompanied by a fresh coconut or fruit smoothie. You can also take a cooking class, optionally, at your hotel's culinary school and try your hand at creating local specialties. Cleansing herbal & flora teas and healthy snacks are served daily at the Banyan Tree Spa Sanctuary's lobby. In the evening, for Phuket's premier farm-to-table culinary experience, consider dinner at Pru that has garnered the island's first Michelin-star for its locally-sourced produce and a special focus on the elegance of vegetables.
Accommodation: Rosewood Phuket – Banyan Tree Phuket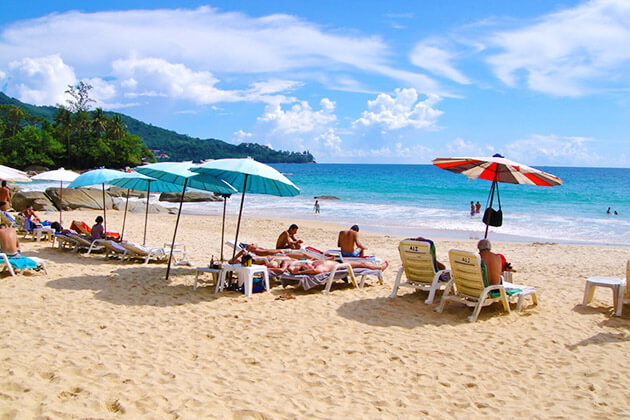 Day 04: Khao Lak
Wrap up the last of your wellness experiences this morning with your wellness host before checking out at noon. Or, alternatively, go on a private cruise in Phang Nga National Park, famous for its picturesque limestone cliffs, mangrove forests, and small islands, the most famous of which is known as James Bond Island. Enjoy your last meal in Phuket and lunch. Take the opportunity to try a casual seafood restaurant that specializes in transforming fresh seafood into tasty dishes such as pla meuk yang gleua, hoi maeng poh op mo din, and haw mok pla. Take a pretty drive to Khao Lak along the coastal road. Just over 1 hour north of Phuket, you can feel the difference of Khao Lak immediately appears with the lack of traffic, buildings, crowds, and noise. Check in to the secluded boutique Sarojin, situated on an 11km stretch of white sandy beach and enjoy the rest of your day at leisure. In the evening, strive Sarojin's signature private dining experiences, whether by a jungle waterfall lit by candlelight or under the stars on a hidden beach.
Accommodation: The Saro jin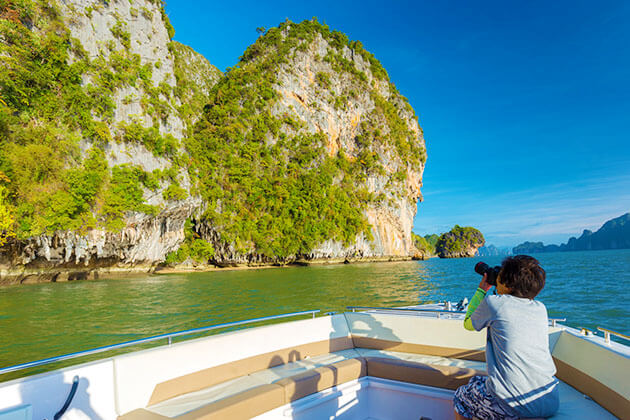 Day 05: Khao Lak
Today is yours, relax at leisure and discover Khao Lak your way. The Sarojin is a peaceful and serene hideaway where visitors can unwind and de-stress. While away the day on the beach, have a rejuvenating spa massage lulled by the sounds of the Andaman Sea, take a hike through the lush national park and explore the jungle and waterfalls, or charter a private yacht out to the Similan Islands for some of the best diving in the world. Come sunset, indulge and treat yourself: we recommend taking Sarojin's private yacht to a secluded sand isle for a magical private dinner of champagne and fresh seafood under the stars, the perfect way to cap off your seaside getaway.
Accommodation: The Saro jin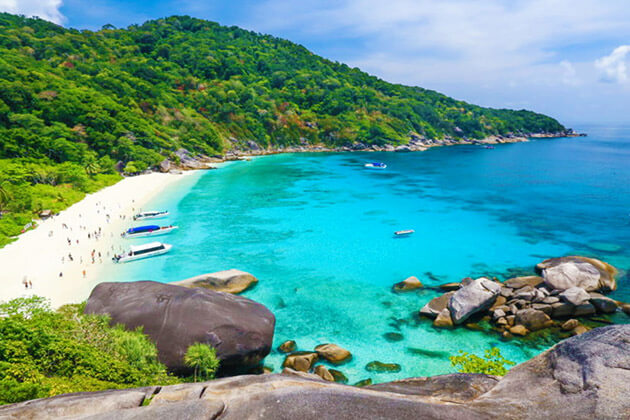 Day 06: Departure
Time to say goodbye to Thailand. Breakfast and morning at leisure until getting escorted to the hotel for a flight coming home. Your vacation ends. Hope you enjoyed it and wish that we could serve you next time when it comes to other luxury Asia trip. Safe flight!