As an Eastern country, China possesses a very unique and distinct culture. Hence, every festive holiday in the country stores rich cultural value and national identity. Among them, the Chinese New Year festival, also called the Spring Festival, is the most crucial and special one, tagging along with interesting facts and celebrations.
9 Facts about Chinese New Year 2020
1. The Festive Date Changes Every Year
Unlike other stable holidays like Christmas or Thanksgiving, Chinese New Year occurs on different dates. This is because the New Year in China follows the lunar calendar which varies each year. This year's Chinese New Year is on January 25th, 2020. Though modern Chinese calendars use the Gregorian calendar but include lunar holidays. Besides, a lot of other holidays such as the Winter Solstice and birthdays are calculated according to the lunar calendar.
2. 1/4 of The World's People Celebrate Lunar New Year
Not only domestic citizens but also people in other countries like Hong Kong, Macau, Mainland China and nine Asian countries including Indonesia, The Philippines, Vietnam, South Korea, Malaysia, North Korea, Taiwan, Singapore, and Brunei celebrate this big event. In total, it is about 2 billion all over the world with a population of nearly 7.7 billion.
3. People Eat Dumplings in Every Meal
Technically, dumplings exist in every meal of Chinese, however, people tend to try and enjoy numerous stunning and delicious dishes instead. More exactly, it's more popular in the north, and spring rolls are replaced in the south. This traditional dish has its own meanings. The name in Chinese means exchanging between the old and the new year. By eating the dumplings, you are sending away the old and welcoming the new. Furthermore, wrapping dumplings also refers to wrap fortune, you will live a prosperous life the year after.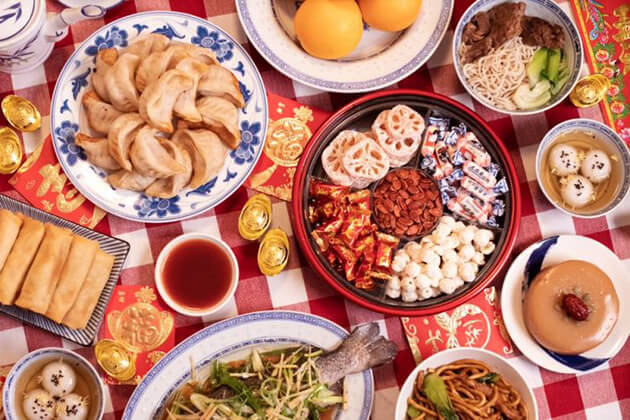 4. Zodiac – Each Year Starts with a New Zodiac Animal
In China, 12 years is regarded as a cycle, and each has an animal sign: Rat, Ox, Tiger, Rabbit, Dragon, Snake, Horse, Sheep, Monkey, Rooster, Dog, and Pig. 2019 is the year of the pig, and 2020 is the year of Rat. Each animal has positive and negative sides, so people should know which zodiac animal they are to take advantage of and prevent bad things in life. However, if your zodiac sign is the same with zodiac year, it is bad luck. Then you have to be careful with every important thing happening in the next year.
5. Kids Receive Red Envelopes As Gifts
Unlike other Western countries where people often give presents on special occasions, red envelops are a traditional custom in Chinese New Year. Children are normally given red envelops stuffed lucky money inside from the elders such as grandparents, parents, uncles, aunts and so on. The cost of money is not important, but spiritual value. The hidden meanings of giving red envelopes at the beginning of the year are to wish receivers a lucky and well-being year. Nowadays, with the development of technology, some send lucky money electronically, mostly via WeChat- China's most popular social network.


6. China has The Largest Annual Firework in The World
Accounting for nearly 90% fireworks and firecrackers globally, mostly used in Lunar New Year's Eve, China becomes the country with the biggest annual firework. Every Chinese family sets off fireworks to scare away monsters and evils and welcome a new year as well. Also, local governments celebrate the New Year festival by lighting attractive fireworks at midnight.
However, fireworks and firecrackers have been banned years ago due to its pollution and unsafety. In some big cities, officials encourage local people to enjoy and watch public firework displays instead of lighting their own. Nevertheless, some do not follow the rule, they still set off firecrackers in their home. Thus, in the Chinese New Year festival, the sound of fireworks and firecrackers can last even a whole week.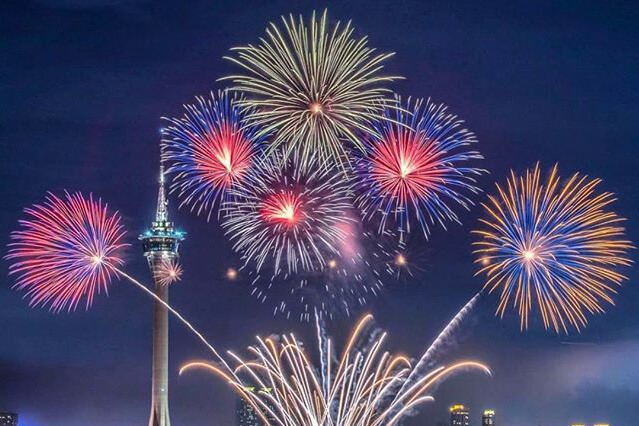 7. Chinese's New Year Create the World's Largest Migration
As Lunar New Year is a long festive holiday to reunite with family members, a large number of people from big cities going to their hometown. No matter where they are, they always try to return home with their family, which is like a ritual in China. Therefore, Lunar New Year is not merely a holiday, but a meaningful celebration. This reunion causes a huge annual migration from central areas to villages or outskirts. About 60 days before the holiday starts, people fight for tickets, so it is called Spring Festival Travel Rush. Statistically, it's estimated that 1000 tickets sold out each second in 2015.
8. Singles Hire Fake Boyfriends or Girlfriends
Maybe not all people enjoy the New Year holiday because desperate singles have to answer tons of interrogations related to marriage from parents or relatives. On this very special holiday, singles should take a girlfriend or a boyfriend home to introduce to family members. Therefore, some feel stressed and they think of hiring a boy or girlfriend to bring home. The purpose of this activity is just to hide and pleasure families who are eager to have a new member. People who indeed need a lover can take a look at some websites and agents to hire a boy or girlfriend, the price is about 16USD per day.
9. Chinese Must not Shower, Sweep or Throw Out the Garbage
It is said that if you clean or sweep anything even trash, you will throw out your luck in the next year. Hence, on the first day of Lunar New Year, Chinese people are not allowed to wash away garbage or anything in your house, but the day before the Spring Festival. This might be considered as superstitions, but it works in China for thousands of years.
New Year's Celebrations
Because Chinese New Year is celebrated in 16 days, so they can be divided into 3 main stages:
1. Preparations for Chinese New Year
This step often starts from 23rd to 29th of the 12th lunar month. People will go shopping and clean their houses to avoid sweeping on the first day of the next year. Lunar New Year is a boom time for shopping because from kids to the elderly buy new clothes to dress up on this holiday. Moreover, it's crucial to prepare decorations so that the houses will look more bright, colorful and warmer; and candies or snacks to treat guests.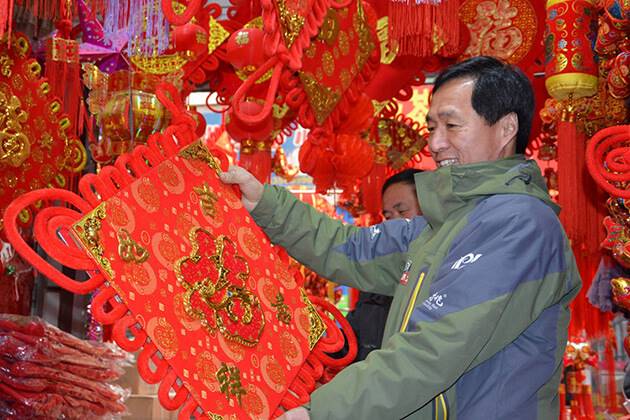 2. Celebrations in Chinese New Year's Eve
It's on the 30th of the 12th lunar month. All family members prepare the dinner, then sacrifice their ancestors and have dinner together. While having dinner, most of the families will watch CCTV's New Year Gala. After that, people stay up late to countdown until the very first moment of the new year.
3. Activities on New Year's Days
It's time to set off and enjoy fireworks and firecrackers at midnight. On the first day of the year, Chinese families will put on new clothes and visit their parents, wish people the best luck and happiness. Children receive red envelops with lucky money inside from the older, and give wishes back to them. The second day is for visiting the mother's villages, and friends and relatives in the next days. Until day 8 of the New Year holiday, most people get back to work or to school. They start their daily activities till Lantern Festival (15th) when people light and watch lanterns, eat sweet dumplings and set off more fireworks.