When it comes to the best nightlife experiences, it is impossible not to mention Thailand. The country has a very receptive and accepting culture, which takes after-sunset activities here to a whole new level. Perhaps, you've heard of Thailand with crazy full moon parties and erotic red-light districts but it is important to know that there is so much more. The nightlife here has developed in a positive way in the last decade, with other types of sophisticated entertainment spots such as craft beer haven, trendy bars, and stylish beachside hangouts. There are even fantastic shows with Thai "ladyboy" that represents how people of all sexes and come in unison in this country. Here is our brief guide to some of Thailand's most amazing nightlife experiences that we really enjoyed during our trip.
Nightlife in Thailand is the Best
Every day as the dark arrives, Bangkok slowly puts on another appearance and transforms itself into a lively capital. The mixture of flashing lights, party music, and dances create an energetic atmosphere in the city. Besides, there is also a small dose of madness and carefree from crowds of tourists all around the world that make the night even crazier.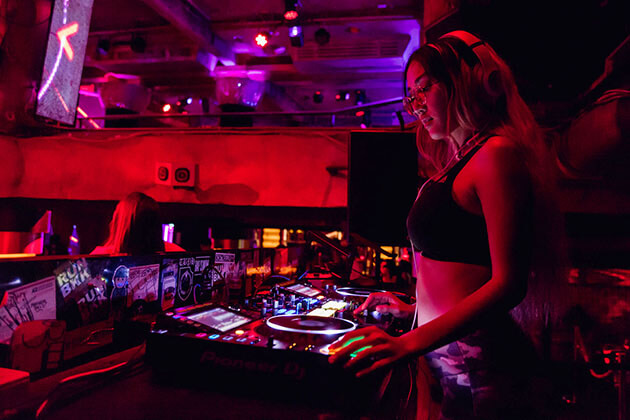 With that, Bangkok is quite a big load even for the toughest party people. And for those who are not really into action, there are also plenty of interesting cultural experiences available in the night. The only problem we could think of is that there are too many tempting things to do in such a short night time.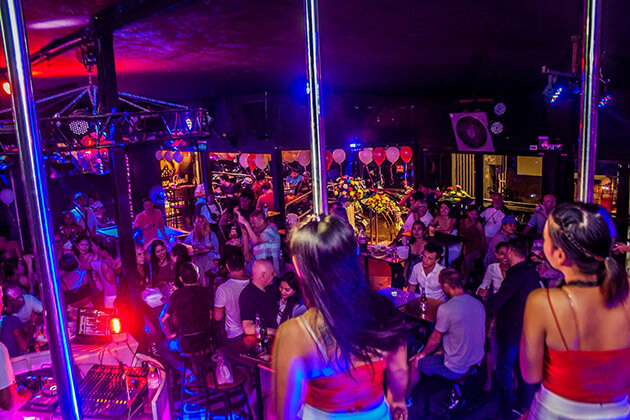 There is Khao San Road with an anything-goes vibe and full of cheap eats and booze. Go here to meet and drink with interesting people from everywhere and without throwing out all of your budgets.
For a fancier experience, head toward Nana Plaza, one of the greatest adult entertainment complex. With open-air beer bars, alluring ladyboy shows, and go-go bars, this destination offers a completely different type of visual exotic.
Phuket – the Best Nightlife Spots in Thailand
The best place to stay on Phuket island to enjoy exciting parties with beautiful women is definitely Patong Beach. There, you will find the famous and crowded Bangla Road that is full of nightclubs, beer bars and of course, go-go bars. You can also enjoy a relaxing massage at one of the shops or enjoy a light drink at a pub on this road.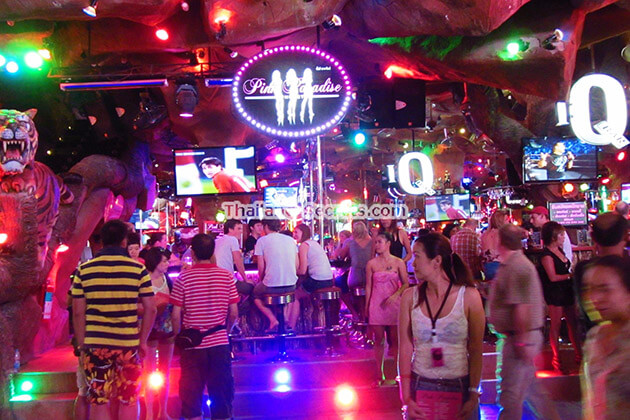 In the second place, we have the neighboring Karon Beach, which is also a beautiful clear beach in the daytime and an amazing nightlife destination after sunset. You can find most of the stuff mentions above here also. Kata Beach is another similar option for party-goers but with more limited choices. Other beach towns in Phuket are more suitable for relaxing and sporty activities in the daytime rather than nightlife. And finally, it is such a shortcoming if we skip the capital of the province, Phuket Town, on the east side of the island. On the Ratsada Road, the center of the bar area, there are plenty of bars, nightclubs and especially Thai style karaoke.
Thailand Nightlife Experience in Chiang Mai
Chiang Mai is one of the most attractive destinations in Thailand with many travelers keep coming back every year. In this biggest city in northern Thailand, there is not a single area where all the nightlife venues gather together but instead, they are stretched all over town. A lot of tourists chose to rent a motorcycle to easily discover the place.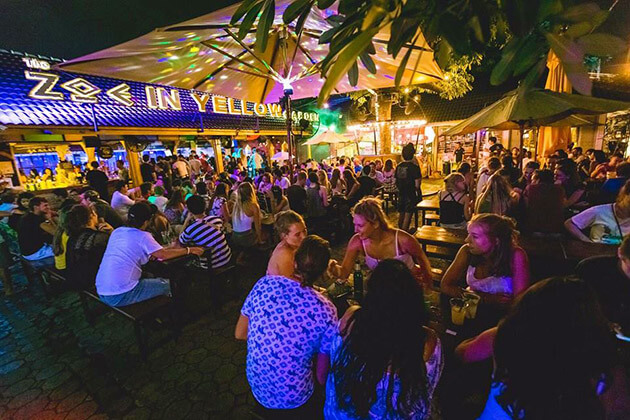 The biggest nightlife area for tourists in Chiang Mai is Loi Kroh Road – a colorful strip full of bars located right opposite the moat. The locals here call this street "Chiang Mai's Nana Plaza" to show how much they resemble. On both sides of the road, each bar sends out its loveliest staff to attract visitors. Head over to Loi Kroh Road if you want some easy "company" for a less lonely trip.
Next, we have Zoe in Yellow in Old Town, which is the top party venue in Chiang Mai. It is so popular that every local knows about it and every traveler has to visit it at least once. With a complex of several bars and dancefloors offering different types of music such as pop, dance, techno, bass, and hip hop. It is located on Rajvithi road, Old city, you can easily notice it thanks to the loud music.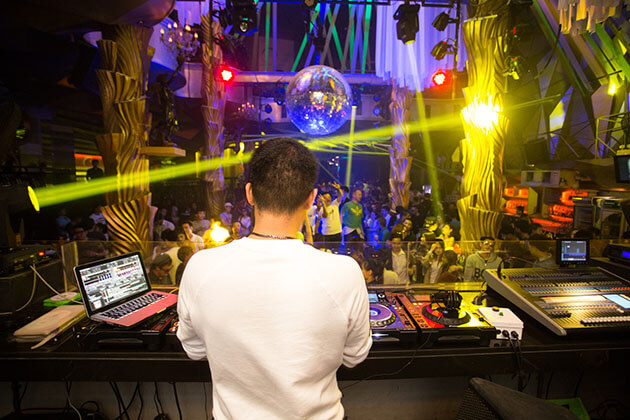 Nightspots in Pattaya
Pattaya has long been a famous destination for single men looking forward to a fun time. It is easy to find foreign guys taking the bus straight from Suvarnabhumi International Airport to Pattaya and doesn't leave until the end of their stay. The best place to enjoy Thailand nightlife in Pattaya is the famous Walking Street. The place offers a variety of restaurants, beer bars, live music venues, go-go bars, hotels, and nightclubs. Pattaya Walking Street is also a unique destination with sex shows right on the road. Tourists will have the chance to watch fascinating performances that include bold sexual acts.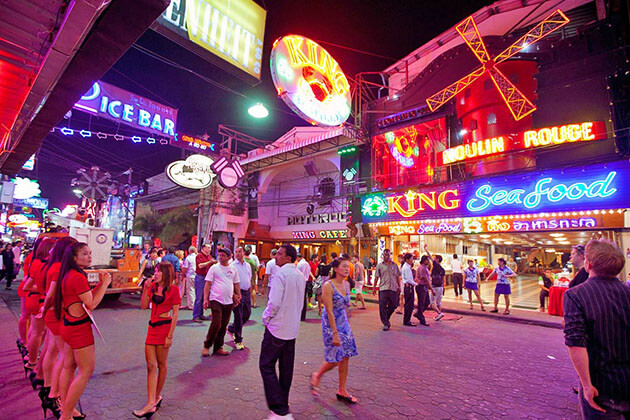 There are also Soi 6, which are way "naughtier" than Walking Street. All the bars here are full of pretty waitresses in revealing outfits. They either stand outside to invite customers in or dance erotically on tables in the enjoyment of the audience below. Together with Soi 7 and Soi 8, these places offer an insight into what Pattaya is all about.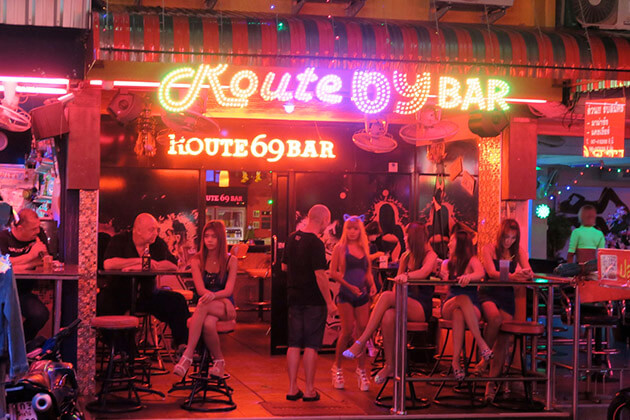 There are so many other experiences you can enjoy in Thailand, especially when it comes to travel with luxury style. So, if Thailand is one of your ideal destinations on the way of joyfully embarking in Asia luxury tours, do not miss it.