Asia, thanks to its diversity and exotic majesty, has been revered as one of the world's must-visit destinations for visitors all around the world. Addictive and utterly entrancing, it's a fabulous hodgepodge, which will put you on a state of euphoria with its buzzing cosmopolitan cities, small ethnic villages, rice paddies, and UNESCO World Heritage sites. What's more, Asia is blessed with a wealth of natural wonders, consisting of picture-perfect lagoons, rivers, thundering waterfalls, verdant mountains, and untouched beaches. So, what should you experience if you get into Asia luxury holiday packages? Below, I would like to give you a list of the top 10 luxury things to do and see in Asia. Let check it out.
Get into Deluxe Overnight Cruise in Halong Bay
Halong Bay is a marvelous UNESCO-protected bay in northern Vietnam, well-known for its huge limestone karsts, hundreds of islets, and sparklingly emerald water. We have some luxury junk boats that depart for a night or two in this beautiful bay, such as the Violet. Marvel at a starry night, kayak around the bay and soak up the serenity on the deck.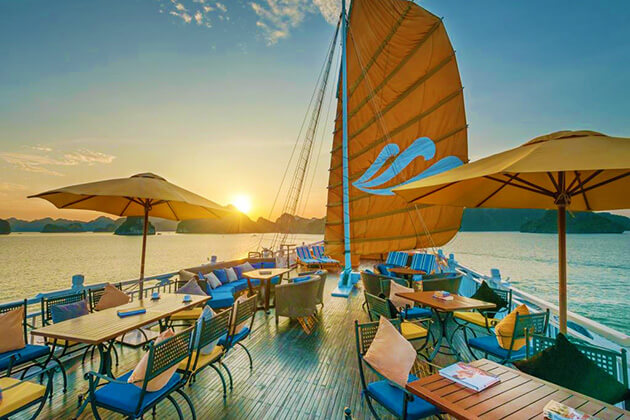 A Visit to Angkor Wat with a Khmer Scholar
Angkor Wat is one of the most renowned temples of Asia, but we can make a trip to these old-aged ruins much more meaningful by pairing you up with a Khmer scholar being able to give you a deeper insight into this amazing complex. Ensure that you're at Angkor Wat for sunrise, before exploring the lesser-known, but equally stunning temples in the surroundings.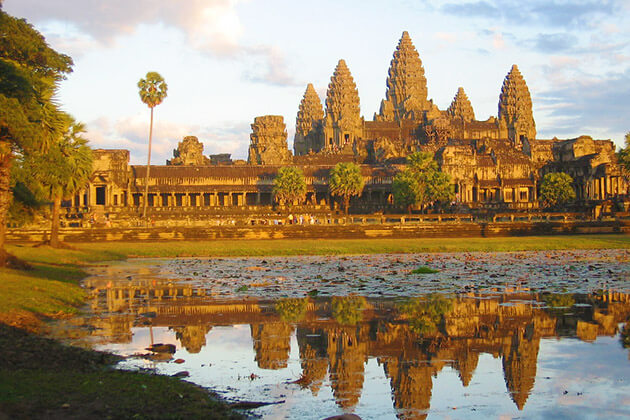 Sightseeing in Luang Prabang by Vintage Mercedes
If you are seeking luxury things to do and see in Asia, here you are. Luang Prabang is a town that seems to have a universal appeal. Amazingly picturesque and blissfully serene, this French colonial town has an enchanting blend of European and Asian influences, with cobbled streets that lead to gilded temples. Embark on a tour around the town and surrounding countryside by vintage Mercedes, stopping at splendid waterfalls, and make time for admiring the monks receiving alms at sunrise.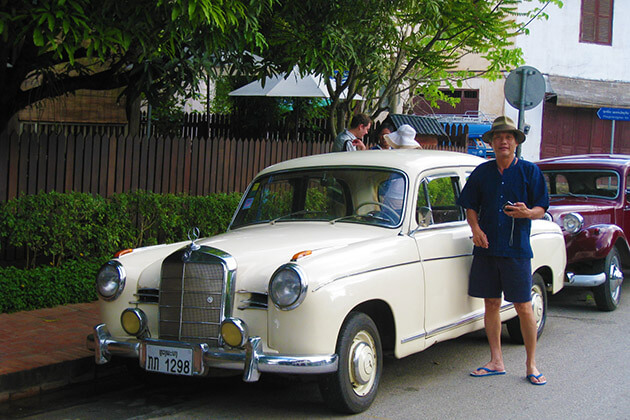 Experience Thai Island-hopping
The Thai islands are truly perfect for a series of beach breaks and boat trips, with their fantastic tropical terrain and excellent resorts. If you're a fan of nightlife, you can visit Koh Samui, but if you're seeking peace and quiet, head over to the Andaman coast for some downtime on Koh Yao Noi.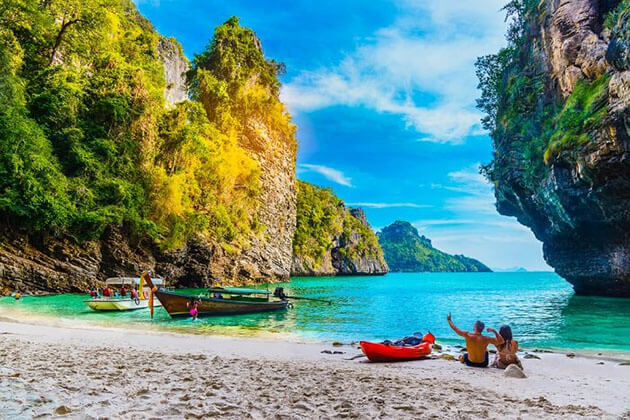 One Step Closer to Elephants in Chiang Rai
In the rural north of Thailand, there's an opportunity to experience a more traditional lifestyle. The Anantara in Chiang Rai boasts Asia's finest Elephant camp on-site, giving you the uniquely magical opportunity of getting to know how to handle these mighty animals in their natural habitat.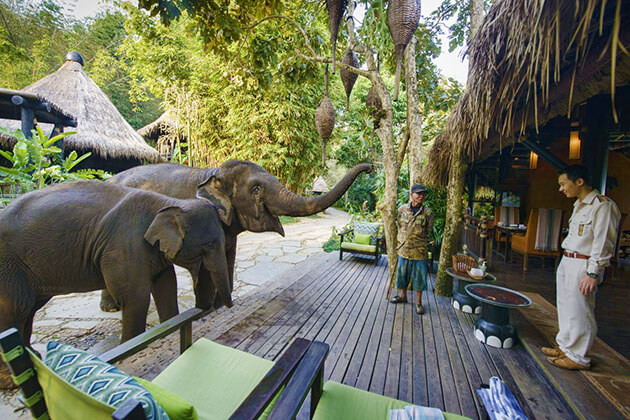 Hot Air Balloon and Soar over the Temples of Bagan at Sunrise
Bagan is a striking landscape of over 2000 temples dating back to between the 9th and 13th centuries. When witnessed from a hot air balloon in the early morning sunrise haze, this view will be one you won't forget.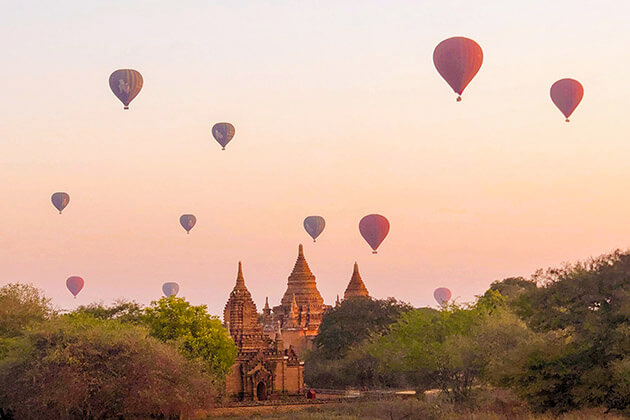 Lavish Cruise from Yangon to Mandalay
Getting into a trip allowing you to cruise down the Irrawaddy River between Yangon & Mandalay affords travelers a different vantage point of Myanmar, slightly off-the-beaten-track, cruising past river villages, temples tucked into the jungle, and old-aged palaces.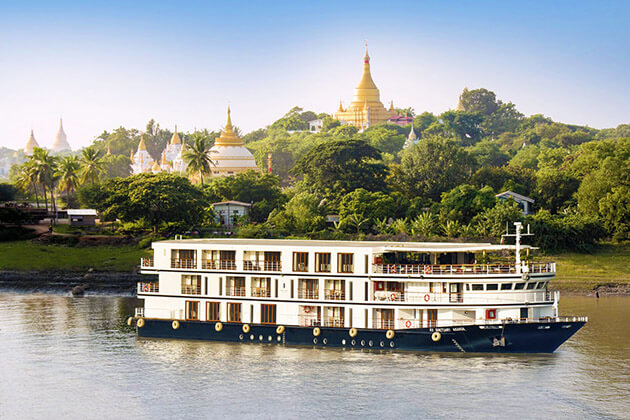 Admire Komodo Dragon on Private Cruise
These marvelous lizards, the biggest in the world, are found only on a few volcanic islands in Indonesia, which are best discovered as part of a cruise. As well as glimpsing these amazing creatures, you can also snorkel or dive with the incredible marine life of the Indonesian archipelago.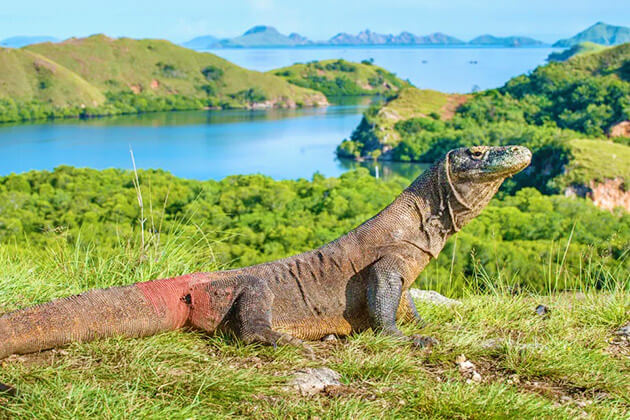 Orangutan Witnessing in Borneo
These extraordinary mammals are found only in Borneo, an island divided between Malaysia and Indonesia, and Sumatra. By visiting some of the rainforest lodges in Borneo, you can travel into the heart of this jungle and see the gentle orangutans in their own environment or at one of the rehabilitation centers, such as the Sepilok Orangutan Sanctuary.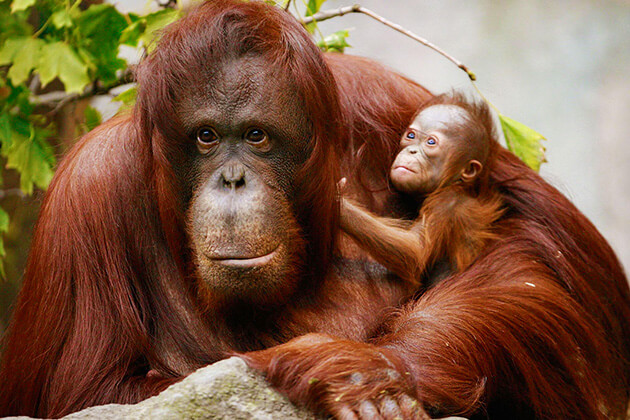 Admire Sunrise over Borobudur – Java
Locations don't get much more dramatic than Borobudur. This ancient Buddhist temple sits in central Java, surrounded by smoking volcanoes and dense jungle. At sunrise, the scene is truly awe-inspiring.