When is the best time to visit Asia? Actually, it is hard to sum up the good season to travel to Asia because it is the largest continent in the world with different regions and each has its own weather patterns and microclimates. Just reckon about whether you prefer cool or hot weather, about the purpose you are going (it can be local culture, historical sights, adventure, or even Asia luxury holiday), and what the optimum conditions are to get into that. Too complicating, right? Let me help you. In this article, I would like to introduce the best time to visit Asia in detail.
Best Time to Visit Southeast Asia
Best and Worst Time to Visit Thailand
Southern Thailand stays hot throughout the year with maximum temperatures ranging from 30 to 35°C on the Andaman side (Krabi, Phuket, Phi Phi) and a fraction cooler 29 to 33°C on the islands in the Gulf of Thailand (Koh Tao, Koh Phangan, Koh Samui). Any day of the year can offer great beach weather; however, you stand the best opportunity of preventing the rains between December and March on the Andaman coast while February to April is the best month in the Gulf of Thailand with fewer than 10 days per month seeing any wet weather.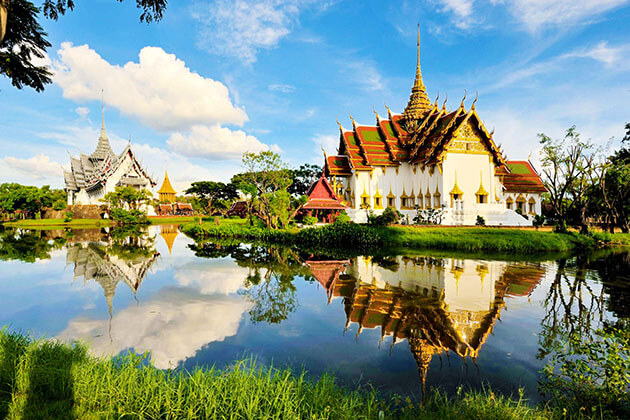 The Andaman coast witnesses plenty of rain between May and November and between September and October are the wettest months. The monsoon seasons pick up slightly later in the Gulf of Thailand with November perhaps the worst time to visit Koh Phangan or Koh Samui as the rains are absolutely torrential then but they have eased considerably by the end of the year.
Best and Worst Time to Visit Mainland Southeast Asia – Northern Thailand, Laos, Cambodia, Vietnam
Traveling to Southeast Asia, loosely speaking November to February would be a decent time to aim for with December and January offering the best weather conditions with the odd exception. This is because this is generally the driest part of the year and temperatures are still warm but a fraction cooler than they are at other times.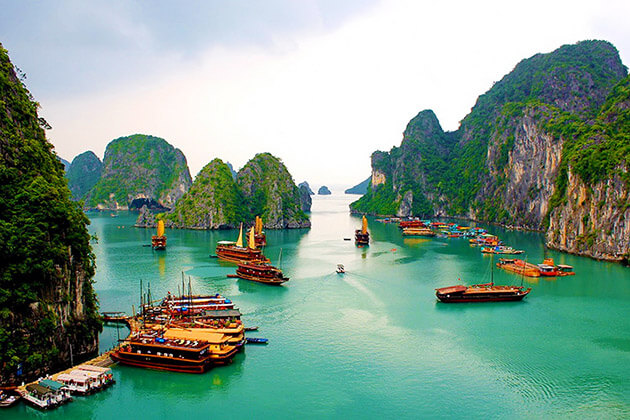 May to September is the period when you will probably experience the rainiest journey on an extended one across Southeast Asia. But, in general, March to May are the hottest months when sightseeing and getting around can be a bit uncomfortable everywhere apart from the Northernmost cities like Hanoi.
Best and Worst Time to Visit Bali
Bali, the Gilis and the island of Lombok form the core of most backpacking routes in Indonesia. The equatorial proximity makes sure it is hot throughout the year so beating the rain is the main achievement. August is almost certainly the best time to visit Bali weather-wise with barely any rain but any time between July and September should guarantee hot and dry conditions with immensely few exceptions. From December to mid-March, Bali and neighboring islands in Indonesia experience their rainy season, which peaks in January.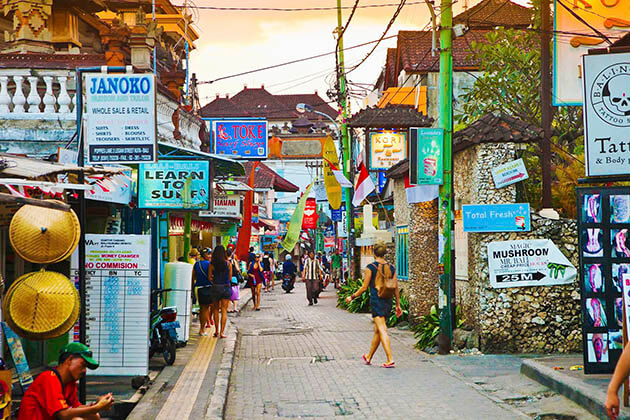 Best Time to Visit South Asia
Spring – Season of Festival in South Asia
Spring begins in March to May with occasional rain & warm weather. During this period, the landscapes are so stunning and vibrant; thus, the springtime is a wonderful time for sightseeing as well as trekking in mountain regions. If you have ever heard of Bhutan and Nepal, such the 2 countries are ideal for trekking in spring with fantastic vistas of colorful flower blooming, lush fruit orchards, and so on. Traveling to South Asia in Spring, it is a precious opportunity to get into traditional festivals like Paro Tshechu (Bhutan) or Festival of Lights (Vesak Poya).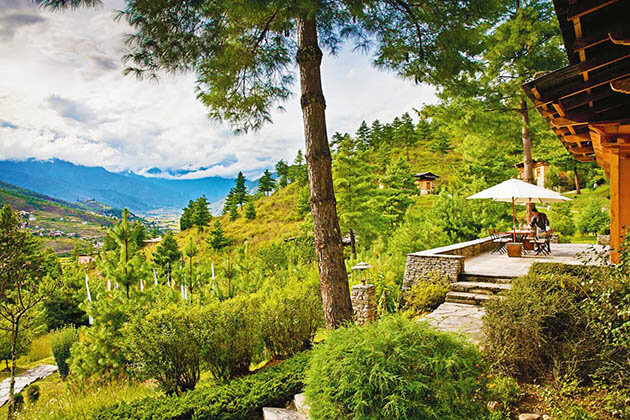 Summer – Season of Water Activities
Summer lasts from June to August. It is time for monsoon season that is hot and humid at the same time, and also rainy. During this period, sightseeing and hiking are not available. However, you can discover cities such as Kathmandu (Nepal)… Furthermore, you can traverse to Sri Lanka to experience Shark Watching or Scuba Diving at Mirissa – Sri Lanka.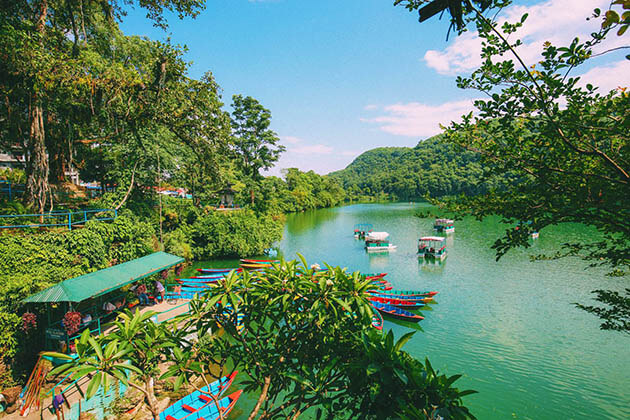 Autumn – Season of Trekking
Fall starts from September to November offering the best condition for getting into a trip to South Asia, especially to Bhutan and Nepal. You also have opportunities to experience festivals such as Deepavali (Sri Lanka), Dashain and Tihar (Nepal), and the Black-necked Crane festival (Bhutan).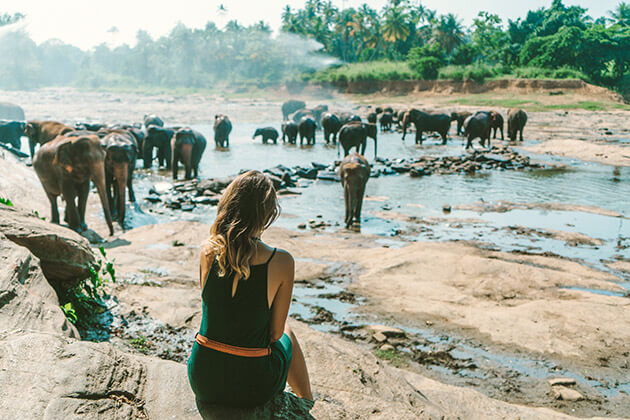 Winter – Season of Adventure
Winter in South Asia (December to February) brings cold and dry conditions without rain and occasionally snow. Although the hard weather, travelers should not worry too much when traveling to South Asia. If you are adventure lovers, lucky you that activity like trekking is ideal during this period. Moreover, for those being into the crowd and festival, the Nomad Tshechu (Nomad festival) in Bumthang – Bhutan definitely satisfies them with so many attractive activities and shows.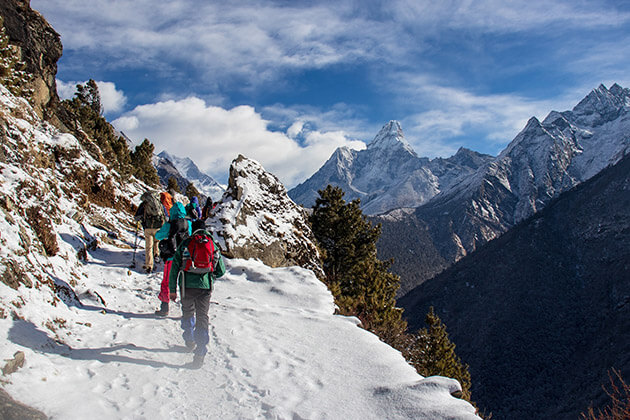 Best Time to Visit East Asia
Spring 
–
Flower Blooming Season
Spring in East Asia (March to May) offers nice weather with pleasant sunlight and sometimes, a bit drizzling rain will occur. This period offers a chance for travelers to witness the vast of beautiful blossoms covering the sky in Japan. However, you should avoid visiting such a country during the time of "Golden Week" beginning in late April or early May. You can traverse to Hong Kong or Taiwan instead.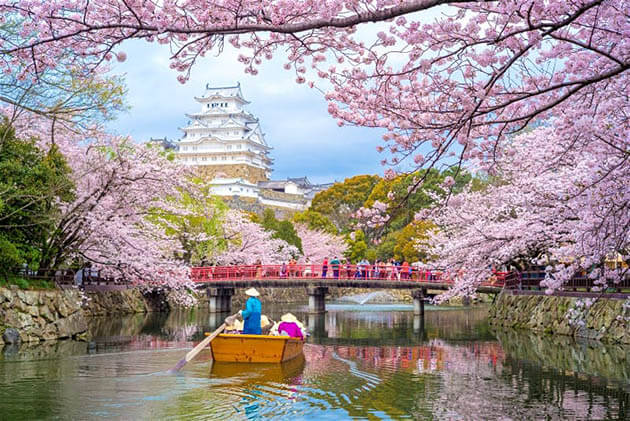 Summer – Season of Crowded Beaches
Summer offers pleasantly warm weather with a lot of sunlight. Beaches such as Yalong Bay in China, Fulong in Taiwan, Jeju in Korea are fully filled with both locals and tourists. If you are seeking a peaceful destination, avoid these places. A suggestion for you is to head to Mount Fuji or Hahoe village in Korea.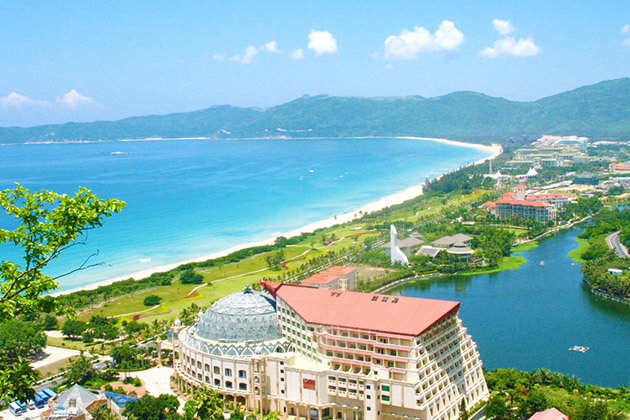 Autumn – Leaves Changing Season
Autumn is the best time to visit East Asia. In the fall, the weather is nice and pleasant enough to enjoy a sightseeing trip to the Chinese National Park and remote areas. Furthermore, autumn is the time that leaves change color. It is great to have some stunning check-in photos in Japan and South Korea as the two countries are covered by red and orange leaves.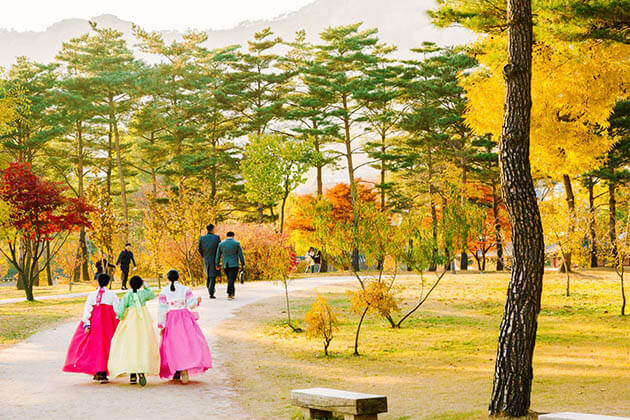 Winter – White Snow Season
Winter in East Asia starts from December to February. During this period, the weather is cold or bloody cold somewhere; thus, it is truly a not so good season to travel to East Asia. Yet, it is still good to try skiing in the Ski resort of northern Japan as well as South Korea.